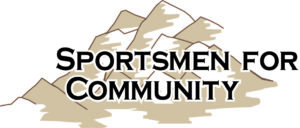 Online sales are no longer available.
A limited number of tickets will be available at the Shootout.
Drawing will be held  at 12:00 Mountain Time at the shootout on Sat Feb 5th, 2023
Rocky Mountain Roosters, 19184 County Road 78, Calhan, CO  80808.
You do not need to be present to win!!
The Sportsmen for Community Shootout is a component fund of the Colorado Chapter of SCI, a 501(c)4 organization. Colorado Raffle License No. 2023-18248