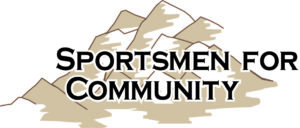 We hope you are hunting with us this year, but if you are not and still want to support the effort, we have a SPECIAL DRAWING for this event.
We have an awesome Stag Arms 5 Tactical Rifle in 5.56  and a Pointer Acrius 12 Gauge O/U available.
1 ticket for $20, 6 tickets for $100
This drawing will help us reach our goal of donating $30,000 to the three charities at the shootout on the 5th of February.
We are selling these drawing chances here and you don't have to be present to win.  Your hunting friends could get in on the drawing too.  Just forward them the web link. (https://raffles.scicolorado.org/sportsmenforcommunity)
We have raised over $533,000 in the last 19 years for 52 different charities.  This drawing will help get us to our goal of giving $10,000 to each of these deserving charities.
The 2022 Charitable Beneficiaries Are:
Survivor Outreach Services–Gold Star Families
Kid Power
FASTER of Colorado
Drawing will be held during the shootout on Sat Feb 5th, 2022 at Rocky Mountain Roosters, 19184 County Road 78, Calhan, CO  80808.
You do not need to be present to win!!
The Sportsmen for Community Shootout is a component fund of the Colorado Chapter of SCI, a 501(c)4 organization. Colorado Raffle License No. 2022-17188