Description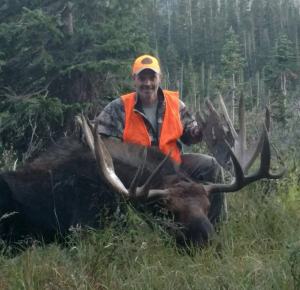 The Colorado Chapter of SCI (Colorado Raffle License No. 2021-16040)
Colorado's moose hunting tags are some of the most coveted – and difficult to draw – licenses Colorado offers.  But we're giving one away to a lucky winner! In short, if you are the winner of this tag you can hunt anywhere you want in Colorado during the 2021 season for the biggest moose you can find!
There are some exceptions on where you can hunt, but with permission you can basically hunt anywhere for four months using any method you want to!!  You can have the dream tag everyone wants.
A record book Shiras Moose can be yours if you have the statewide license.  We have one for you to win.
1 ticket $25
5 tickets for $100
There is a maximum of 25 tickets per person.
Please note: Online orders will not receive a physical ticket stub. Your order is your confirmation.
If you wish to have your physical stubs please send a self addressed

stamped business size

envelope to our office and we will send them to you.
COLORADO CHAPTER OF SCI
212 W Buchanan St.
Colorado Springs, CO 80907