Description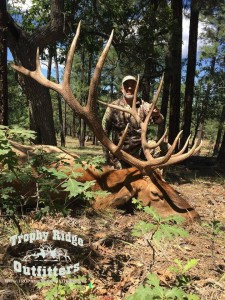 The Colorado Chapter of SCI (Colorado Raffle License No. 2021-16040)
You have a chance to win a fully guided Elk hunt in New Mexico with Audrey McQueen and Trophy Ridge Outfitters. The hunt has a guaranteed land owner tag and you can hunt with a bow or a muzzleloader.  (A non-resident license is required ($750 – not included). 
This hunt is one of the best in the entire country and is all fair chase for BIG BULLS near the Gila Wilderness area. This hunt is for 2021 or 2022. One lucky winner gets to hunt BIG NEW MEXICO ELK!! One chance for $50 or 3 chances for $100. Buy as many chances as you want for this AWESOME HUNT!
1 ticket $50
3 tickets $100
Please note: Online orders will not receive a physical ticket stub. Your order is your confirmation.
If you wish to have your physical stubs please send a self addressed stamped

business size

envelope to our office and we will send them to you.
COLORADO CHAPTER OF SCI
212 W Buchanan St.
Colorado Springs, CO 80907