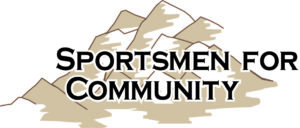 The pandemic has caused our annual event to evolve, but we are still holding the hunt. You would normally buy drawing tickets at the event, but this year we are not allowed to congregate in the clubhouse. We are selling these drawing chances here and you don't have to be present to win. Your hunting friends could get in on the drawing too. Just forward them the web link.
We have raised over $503,000 in the last 18 years for 49 different charities. This drawing will help get us to our goal of giving $10,000 to each of these deserving charities.
The 2021 Charitable Beneficiaries Are:
TAPS Tragedy Assistance Program for Survivors
Camp Wapiyapi
Children's Literacy Center
Online drawing sales are now closed. If you are attending the event tomorrow we will have a limited number of drawing tickets available for purchase. Look forward to seeing everyone there!
The Sportsmen for Community Shootout is a component fund of the Colorado Chapter of SCI, a 501(c)4 organization. Colorado Raffle License #2021-16040